As we, the real
Fashiolista's
, know, fashiontrends change all the time.
So I've set a little list of the fashiontrends this summer, because it's always nice if you can be the fashionexpert and tell all your friends, so they can be amazed you know so much about fashion ;)
-Just saying: They are just trends, not fashionlaws. Please dress how you want to dress. -
1. Color Block
If you haven't heard of this term, you've must been living underneath a rock during this year. Because this is the hottest trend of this moment. But, as you know, fashion will be always one step higher then you, and this trend is close to 'out' when you've read this article. But,
colorblocking
is very funny and actually quite difficult, it's not so easy as it looks like. There are no rules, you can mixed every color with every color. That seems easy, but when the pieces with bold colors have prints, it's an absolute
no-no
. Then it will look as an total mess in general. So look out!
Colors who go very well with each other:
Pink and red.
Green and blue.
Orange and pink.
Yellow and black.
2. Nude
Nude gives a romantic,
natural
look. This summer it's very popular for on your nails, but ofcourse also on clothes and accessories. You will make it very classy and
glamorous
when you match it with
pastel tints
, like soft pink, soft blue and mint green. But you also can make it cooler, too ad some dark colors. Like black and dark purple. To make it light and bright, just ad white and yellow. Nude and lace are a good combination for the extreme romantic look.
3. Warm colors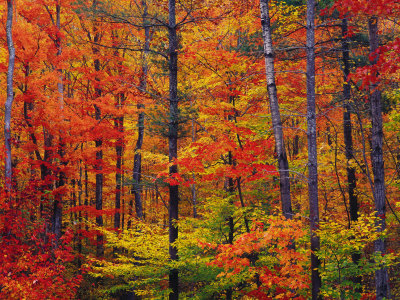 It's not fine to think about, but it's almost autumn. What means the colors as brown, yellow, red and orange make their come-back! They give you an extreme
luxurious
feeling. But most important, you'll feel embraced by the beautiful autumn colors.
When it comes to hair...
Platinum blond is
out
, this summer. It looks
cheap
and unprofessional. Against, those warm colors as maroon and gold/brown look classy but fabulous.
4. Lace
Lace is very feminine and
cute
. It put perfect accents to the parts you wish for, but shows just a little bit skin, just enough to stay classy.
5. Wedges
Wedges are a
fabulous musthave
. They are fun and and
sexy
, but still classy and, very important, they are comfortable. This summer we see a lot of wooden heels, matches with
nude
pump. Or, for the classy cowgirls, with brown leather (gladiators).
I absolutely love the black wedges, with lace in front, as
anklebooties
. They are so cute with a grey
skinny jeans.
Stay strong.
Xoxo Linda